We've been with you for over 20 years and every year nothing excites us more than being part of your Deepavali fun and celebration.

This year, Astro is gearing up to provide a fun ride of entertainment, from new and all-time-favourite movies, reality shows, dramas to special programmes, what better way than spending Deepavali watching our exciting line-up of programmes with your family and friends?

Here's how to spend your Deepavali with us watching your favourite stars sizzle in blockbuster hit movies and Deepavali special programmes!



Deepavali Anal Parakkuthu: 14th – 26th October @ 4.30pm & Repeat @ 9.30pm


A brand new cooking show featuring Malaysian celebrities in the kitchen with a chef.

Neengatha Ninaivugal: 27th & 28th October @ 9:30pm


A musical show featuring songs from the golden years of music maestro Ilayaraja.

Yaazhi: 23rd – 27th October @ 9pm


Yazhi is a family crime thriller featuring Kavitha Thigarajan, Vinoshan, Nivatharan and many more.
Lock Up Live-in Concert: 26th October @ 10.30pm

Thirudathey Papa Thirudathey: 27th October @ 1pm
Vedigundu Pasanga (Malaysian Blockbuster): 27th October @ 4pm
Azhagiya Thee: 27th October @ 6.30pm
Satte: 28th October @ 3pm
Love in 12 Hours: 27th October @ 3:30pm
Arjun falls for Yathra but there is not much time left when Yathra is leaving the country soon. Will he be able to prove his love to her in time?

Adavadi Deepavali Part 1 & 2: 27th & 28th October @ 2.30pm
A comedy drama revolving around a couple's three daughters and their new spouses who return home to celebrate their "Thala Deepavali".

Savalukku Ready Ah?: 27th October @ 6.30pm


A whacky and fun street game show with host Sree Sonic.

Rasikka Rusikka S5 (Deepavali Edition): 27th October @ 9pm


In this Deepavali edition of the show, host BGW goes in search of the best Banana Leaf eateries from North to South of Malaysia.
Yaar Ungga Kollywood King: 27th & 28th October @ 7.30pm


Hard-core fans compare the overall popularity, fan club following, recent box office successes, social media craze and etc. of their favorite movie heroes to see who comes on top.
Pakka Local: 28th October @ 9pm


Host Sree Sonic travels to visit his old friends and gets a taste of the most sought-after local delicacies.
MOVIES

27th October 2019 (Sunday)
Thumba @ 9am on Astro Vellithirai (Ch202)
​
Monster @ 12pm on Vinmeen HD (Ch231)
A compassionate man faces a test of his faith from a rat that shows no sign of leaving his home.
Deepavali World Television Premiere of Pakkiri @ 9pm​ on Astro Vellithirai (Ch202)

2.0 @ 10.30pm Vinmeen HD (Ch231)
In this science fiction action film written and directed by S. Shankar, the famous scientist Vaseegaran helps the government to investigate a threat that is beyond understanding.
Game Over @ 10:45pm on Astro Vellithirai (Ch202)


28th October 2019 (Monday)
Natpe Thunai @ 11am on Vinmeen HD (Ch231)
An international hockey player who left the sport, picks it up again to save the ground of a local team.

Airaa @ 10pm on Vinmeen HD (Ch231)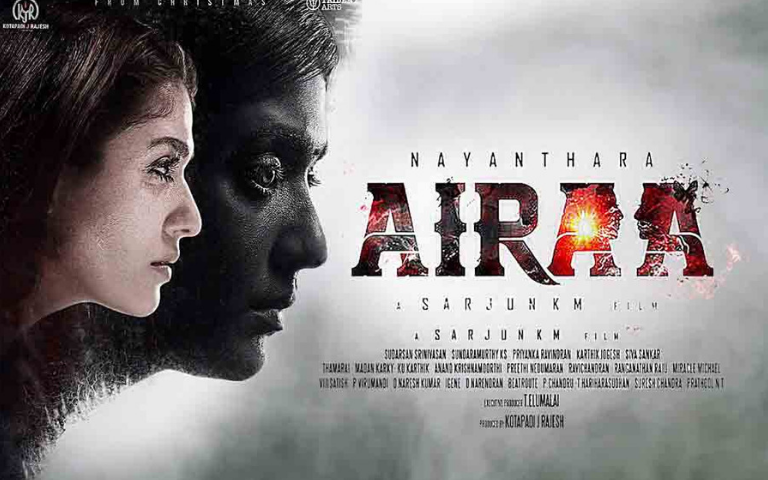 A woman who goes to her grandma's home, realises the presence of something supernatural. Meanwhile, mysterious murders are happening in Chennai. How are these seemingly unrelated events connected?



KAZHUGU: Starting from 4th October
LISA: Starting from 11th October
SIXER: Starting from 18th October
KANAA: Starting from 25th October

SINDUBAADH (Deepavali Bonus): Starting from 27th October



In line with this year's theme #AnbinOli, we have planned for a line-up of movies that portray love in a variety of manner. Love is an universal language. The feeling of love is not limited between people alone. We can love our home or country or any place that defines our identity. Let's break all our barriers or differences and light our way with love this Deepavali.

Cheer up by connecting to Astro Go and enjoy watch over 50,000 on demand videos! Here are some Deepavali special movies:
TheriKolamavu KokilaVikram VedhaIru MuganKaala
Click here to watch our exclusive videos and celebrity interviews at Ulagam's YouTube channel! Also, check out Astro Ulagam's Deepavali song: