Sid Sriram took the world of Indian music by storm with his back-to-back hit songs after his film debut in 2013 with Kadal's 'Adiye'.
While he's usually recognised as a playback singer with a massive fan following, the 29-year-old is also a songwriter and music producer who has released his own album, Entropy.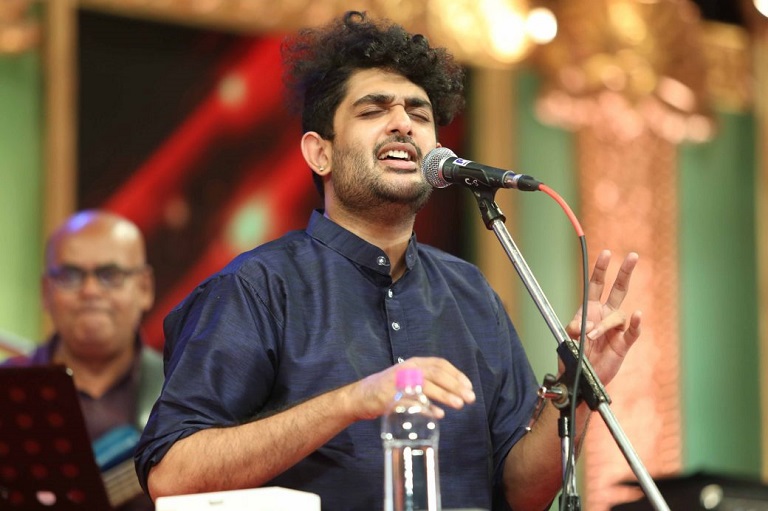 Spotted by AR Rahman, he's known for his soulful melodies and contemporary music. In his fourth and most recent concert at Kuala Lumpur, he entertained the audience with some of his famous songs, tracks from his albums and his favourites composed by the music legends Ilayaraja and AR Rahman.
The concert was a rollercoaster with highs and lows that was a lot of fun!
Check out 4 times Sid Sriram stole our hearts during his stage performance at the 'Heart & Soul' LIVE at KL concert:
1. His Signature Ecstatic Dance Moves
That man was high, on music! For three hours, without a break, he was his most energetic self. Singing, dancing, shouting, connecting with the audience, it was a sight to behold. We particularly loved his ecstatic yogi-like movements during his performance.
2. Western Classical Fusion
Performing his tracks from Entropy, the singer reflected his deep respect and influences in Carnatic classical music and western music.
3. His Reaction to Drums vs. Mirudhangam
Music battles are really fun to watch, and on Sid Sriram's lead, two of his band members went head-to-head! It was the drums against 'mirudhangam' and Sid Sriram's amusing reaction to the battle was hilarious.
4. His Heartfelt Short Speeches
Between numbers, Sid Sriram made sure to explain the significance of the songs in his life. Those short glimpses into his thoughts gave more meaning to his performances.
To conclude, the concert was a bomb. While there were times we had trouble keeping up to his flow and energy, the singer made sure he gave his all for the show!
Photo Credit: DforDelhi, BGW Studios & Arun Blaze