January 2021 witnessed the launching of Channel 242 - a pop-up channel dedicated to Ulaganayagan Kamal Haasan.
Here are the movies of the multi-talented actor that will entertain you at 9pm from today (Jan 5) until Sunday (Jan 10).
Jan 5: Moondram Pirai
This Balu Mahendra-helmed project tells the story of a young woman (Sridevi) who suffers a major head injury in a car crash, causing her to behave like a child. Trapped at a brothel, she finds hope in a lonely school teacher (Kamal) who decides to rescue her. Whether the couple unite in the end forms the crux of the story.
Jan 6: Kalaignan
Kamal plays pop singer Inderjeet, who becomes the prime suspect after his female fans are murdered by a serial killer. The plot thickens when Divya, whose sister was a dancer in Inderjeet's troupe and was the first victim to be killed, comes to the city to find out the truth.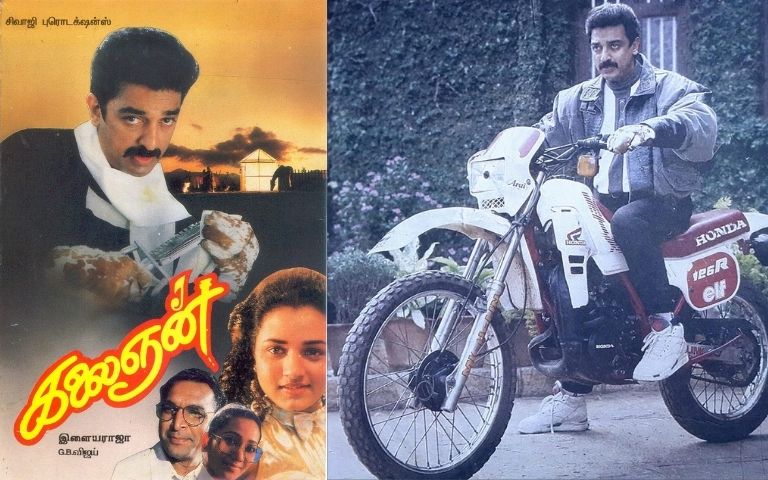 Jan 7: Aalavandhan
Kamal plays dual role in this action-packed movie - as twin brothers Nandakumar and Vijaykumar, who are abused by their stepmother during their younger days. Nandakumar, who ends becoming mentally ill, sets out to kill Vijaykumar's fiancee, who he visualizes as the cruel stepmother.
Jan 8: Thoongaa Vanam
This 2015 action thriller is based on French movie Nuit Blanche (Sleepless Night). It tells the story of police officer Diwakar (kamal) who is forced to steal a bag of cocaine from the police headquarters to secure the release of his son, who is being held ransom by a drug lord. However, the task gets complicated when Diwakar's colleague Mallika (Trisha Krishnan) suspects his involvement in the plot and comes after him.
Jan 9: Manmadan Ambu
Madhan (R Madhavan) employs private detective Mannar (Kamal) to spy after his wife Ambu (Trisha) as she suspects her of cheating on him. However, Madhan refuses to pay Mannar unless he reports otherwise, so wanting to make money to help a friend, Mannar ends up cooking up stories about Ambu's alleged infidelity.
Jan 10: Mumbai Xpress
Kamal plays the role of Avinash aka Mumbai Xpress, a deaf daredevil stunt bike rider, who's roped by three small-time crooks to kidnap a rich man's son for a huge ransom. Hilarity ensues when the bungling criminals discover that they have kidnapped the illegitimate son of a police officer instead of their original target.