From June 1, 2020, subscribers of the Chakravarty Pack will be able to enjoy Zee Tamil HD (Channel 235), at no additional charge.
This general entertainment channel will be replacing SD channels namely Raj TV, Kalaignar TV and Jaya TV, which will cease broadcast from 11.59pm on May 31, 2020.
Zee Tamil HD, which will also be available on Astro GO, and on demand, has a range of shows that can please all kinds of viewers, from mega serial lovers, to budding chefs, and game show enthusiasts.
Below are some of the fun programmes that await viewers on Zee Tamil HD, come June 1: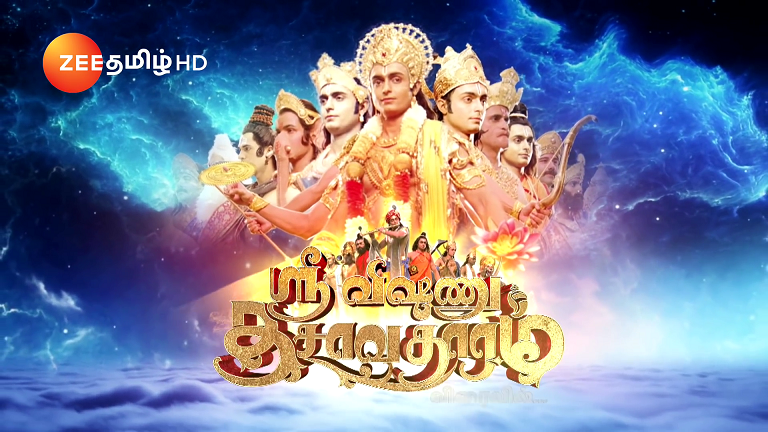 Vishnu Dasavatharam
: A mythological show that showcases the very first love story of the universe between Lord Vishnu and Goddess Lakshmi. The story also makes an attempt to showcase the different avatars of Lord Vishnu. This show is sure to captivate its audience with its spectacular graphics that can be noticed in every action and love sequence. ( Mon-Fri 8am)
Oru Orula Oru Rajakumari
is about a spunky yet simple girl who like her size has a very big heart. The hero on the other hand is the most celebrated Kabbadi player in the town. In what seems like a major celestial controversy, the heroine is married to the hero. The crux of the story is how she tries to win over her husband's heart. This show runs from Mon-Sat, 1pm.
Genes
, which is currently in its eighth season, is a Tamil reality show hosted by Priya Raman. In this unique show, the participating celebrity guests must identify the relationship between a group of people invited on the show, considering their genetic resemblance. It is shown every Sunday, at 2.30pm.
This will be followed by
Comedy Gangsters
, a 2019 non-fiction comedy show on ZEE Tamil. The show will witness popular online content creators, who come together on a common stage to showcase their talent. While the audience will judge the performance, the show is being hosted by Mirchi Vijay and Poornima Ravi. It will be telecast every Sunday at 3.30pm.
There's also something for the food lovers.
Anjarai Petti
, a Tamil cookery show hosted by Farina and Madan, will follow suit on Sundays at 4.30pm. This popular cookery show helps to transform foodies into passionate chefs. The viewers can hone their culinary skills, learn about new recipes and get important cooking tips from the show.
For those who love intellectual stimulation, Zee Tamil HD also have a debate-cum-talk show called
Tamizha Tamizha
, which aims to discuss relevant and trending social topics, and is concluded with a verdict based on general public's voting. This show, which is moderated by director Karupazhaniyappan, is on TV every Sunday at 5.30pm.
Zee Tamil HD also has a couple of game shows lined up to please viewers. One of it is
Super Mom
, which is currently in its second season, where host Archana joins hand with her daughter Zaara again to conduct this show specially drafted for celebrities and their mischievous cute kids. In this show, the moms get to have fun while performing risky tasks for their kids. This show is on air every Mon-Fri at 8pm.
The next game show on the list is
Jil Jung Juk
, which will have 2 teams competiting against each other. Each team will have 4 girls, so, a total of 8 girls fight it out for the winner's spot. Jil Jung Juk will have 3 levels, and the team with the highest points will be declared as the winner.(Sat & Sun 1.30pm)
For reality show lovers, there is
Petta Rap
, shown every Saturday, at 2.30pm. This show pits two teams against one another across various levels. The contestants will participate in exciting games and activities that is sure to entertain the viewers. The show will be hosted by the vivacious anchor Deepak and anchor Maheshwari.
Besides, there is also
Sa Re Ga Ma
, which is a talent hunt for budding singers in India., The reality show identifies singing talent among children aged between 5 and 14, in order to make them celebrities.