Bursting with a Banana leaf rice meal and freshly made Roti Canai, a Malaysian-born chef named Sugen Gopal serves authentic Malaysian Tamil cuisine to all the beautiful people in London.
Sugen Gopal
; the man brainchild/founder behind the creation of 'Roti King' considers the restaurant a homage to Gopal's Corner, a restaurant opened by his parents in Ipoh nearly half a century ago!
Hailing from Buntong, Perak, Sugen has been residing in the UK for nearly 16 years, and what makes the tale behind his delectable meals even more intriguing?
The restaurant offers a touch of Malaysian Tamil cuisine, as seen by the menu of delicious dishes such as banana leaf rice meal, the crispy rice pancakes known as dosas, noodles, spicy curries, and the well-known crispy and buttery flatbreads known as roti canai.
These delicacies are a delight for all of our senses because they are prepared just right in front of you!
Forget about purchasing frozen roti canai from the grocery store; Roti King produces roti from scratch right in front of a glass window so you can witness the entire process.
According to Sugen, approximately 400-500 roti's will be sold off a day at Gopal's Corner, and to date, the numbers are consistent as it's their signature dish at both locations.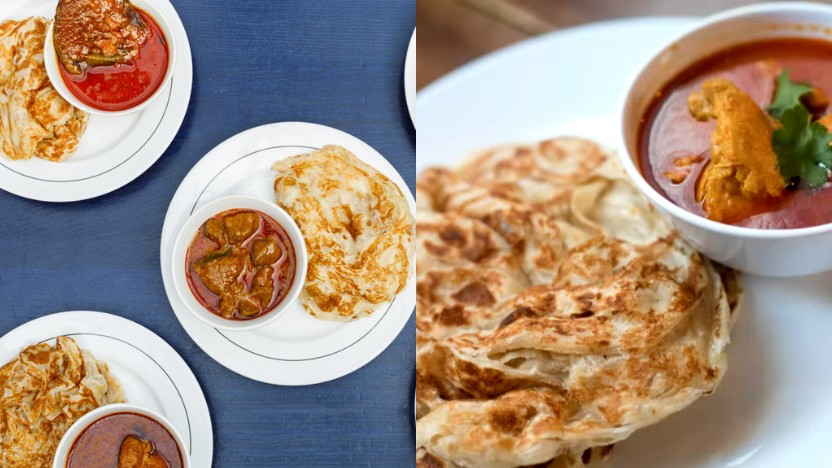 Gopal's Corner is the go-to place for everyone in need of a filling supper thanks to its mouthwatering dishes that capture Malaysian in every bite, made-to-order freshness in everything they serve, and above all, commitment to time-tested recipes.
Speaking about his parent's legacy, the roots of his establishment began in an Ipoh suburb back in the early 70s, a small eatery under a huge tree affectionately bearing the title, Gopal's Corner.
Gopal's Corner was named after his father, while Sugendran learned how to cook from his mother Padma Vengdasalam, NST reported.
"She is the driving force behind all the success stories, all that is happening here. When I left for London in 2003, I used to call her all the time for advice on cooking certain dishes."
For Malaysians who are yearning for their native delicacies, this could be a lovely treat for you'll. If anyone plans for a vacation to UK, Gopal's Corner in Oxford st, Victoria and Canary Wharf is a MUST to try!
Image Credit / Source:
Market Halls.UK
,
NST