Female pilots are rare, but the few who venture into the male-dominated aviation industry shine like diamonds in the rough!
In conjunction with International Women's Day, Astro Ulagam managed to catch up with a pilot from one of the most gender-balanced airlines out there namely,
Punitha
.
Flying as an airline pilot is no cakewalk and requires intensive training and estimated hours of flying experience. Achieving through years of dedication and hard work, Punitha achieved this feat along with a great support system.
We were curious to find out what drew her to this career and how easy it was as a woman to find work and support in the industry. She told us:
Following in the footsteps of her father, who was also part of the aviation industry joined or had the desire to fly planes at the age of 15 years old.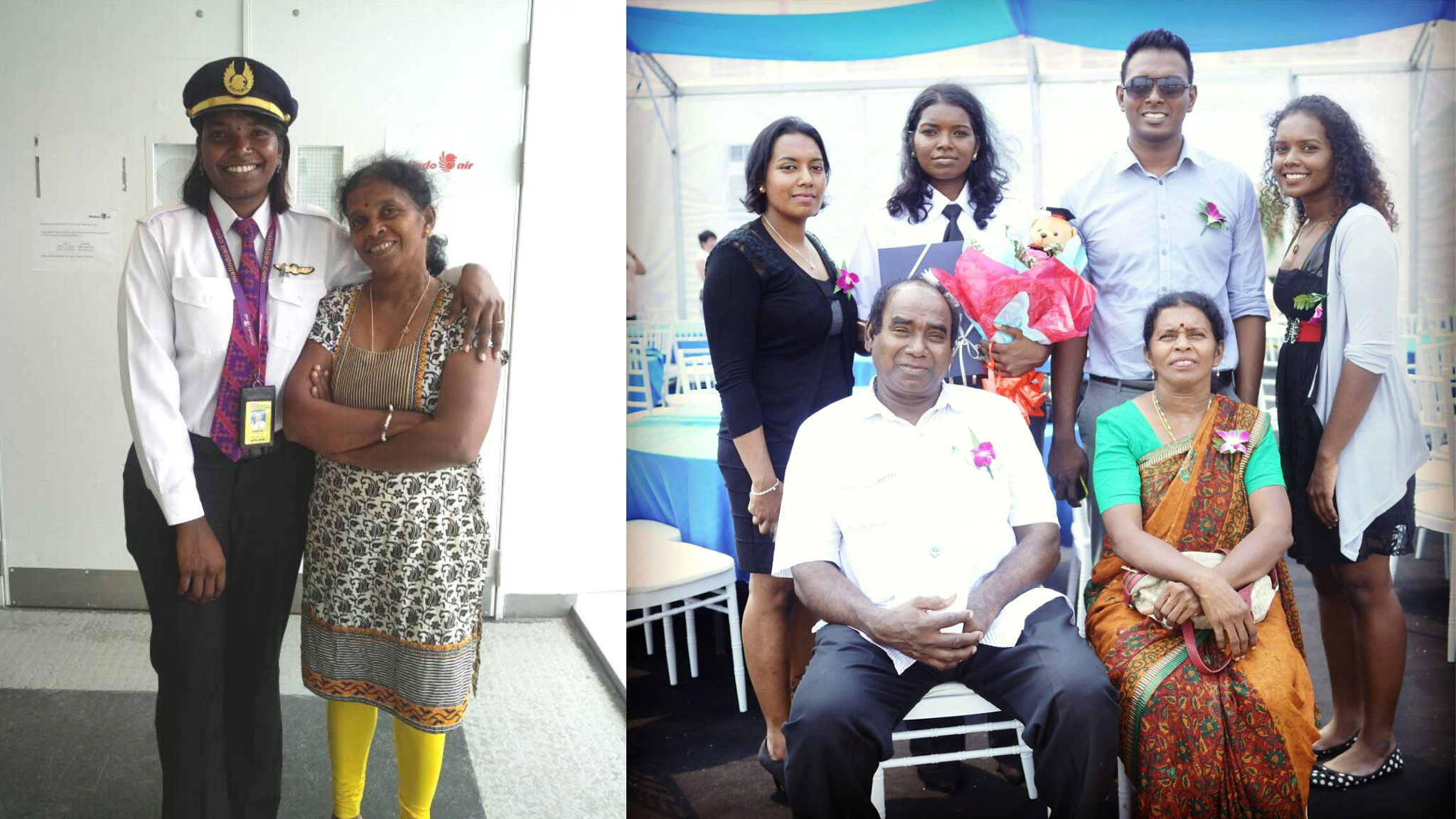 When it comes to being a pilot, there is a firm skew toward men. That's normal across all airlines, and it is something many carriers are actively looking to balance out as they move forward. Asking about her early struggle and challenges that she faced as a student pilot, from a female perspective…
The aviation industry welcomes a more balanced gender ratio.
"Throughout the training or classes… I didn't experience any discrimination or gender bias. Nothing at all."
That seems to be pretty cool. There's no silver bullet when it comes to the aviation industry. Punitha underwent the same training that male pilots do.
Merely seeing that there are female pilots is such a powerful experience that it changes the minds of young lasses who have never considered the possibility that they could grow up to be pilots one day.
For instance, Punitha advises:
"To those aspiring young women who wish to become airline pilots, never let anything or anyone hold them back from pursuing their dreams. There should not be barriers for women who wish to join."
Hailing from Petaling Jaya, the keen aviator flew her first plane with much nervousness, and it was an exhilarating moment as the only goal that Punitha had was to make her loved ones proud.
Where there is a will, there's a way - and nothing illustrates this point better than Punitha.

Despite all the odds stacked against her, many women are making it to the position out of sheer perseverance. She is indeed one of the great examples where women all around the world are breaking the gender barriers and are not just working in male-dominated sectors but thriving.
With that in mind, the 31-year-old warrior is about to expand her career to be a Captain. You might have to climb a mountain to be a caption, but we are rooting for you, Punitha!
Every day more and more women are proving that anyone can have a successful career in any industry they choose. As long as you work hard, you can do anything you put your mind to.
It is so important to like what you are doing. Especially, if we are talking about becoming a pilot, which is known as a very specific and demanding profession.
"I believe that everyone should be able to do what they strive for, may it be aviation, business, medical and other industries. Never give up!"
And if you succeed in that, it might be one of the greatest accomplishments in your life.