"Don't talk to strangers."
"Don't walk home alone."
"The world is not a safe place."
These are some of the phrases women repeatedly hear from their parents and family members. Well, they are right! The world is truly not safe, especially with people like Psycho Shankar.
This is not a story out of a movie like Ratsasan. Psycho Shankar is a real rapist and murderer who killed himself at the Parappanna Agrahara Central Jail in Bangalore. Before his death, he's believed to have raped over 30 women and killed at least 15 people (including a child).
Who is Psycho Shankar?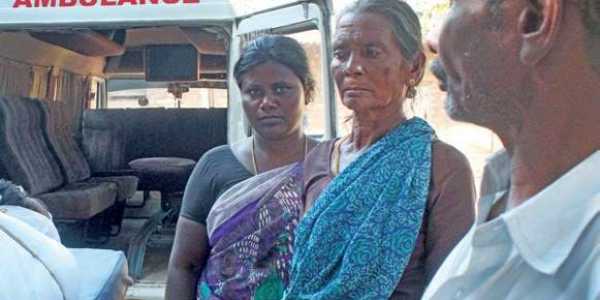 Hailing from Kanniyanpatti in Salem district, M Jaishankar (his real name) is a 41-year-old family man, with a wife and 3 DAUGHTERS! He was a truck driver and travelled to different states, quickly learning other Indian languages like Kannada, Hindi, and Telugu. This greatly helped him to find his victims. His wife Parameshwari is a single mom now with their 3 daughters.
"I married Jaishankar when I was 15. He was working as a truck driver. He ran away from home when my three daughters were young," she said to New Indian Express.
No further information about his family is found anywhere.
His Unspeakable Crimes
Apparently, he began his criminal activities in 2008, but the rape and murder case of constable M Jayamani, 39 in Bangalore brought him to the light. Constable Jayamani's body was found within a month since she went missing. She was raped multiple times before being killed. The police realised his chains of rapes and murders when they investigated the case extensively.
He targeted women who are ALONE and sex workers on the streets. We would kidnap and drag them to an isolated field to rape. While in police custody, he admitted to enjoying torturing women before raping and murdering them.
Prison Escapades
His sensational escapes from the prison or while in custody hit the headlines every time. After the police captured him the first time, he escaped (at the Salem bus stand) while being escorted to Coimbatore Central Jail. M Chinnasamy, one of the police constables who escorted him, shot himself to death in shame.
Even after his first escape from the police, he continued to rape and murder in Bellary and Dharmapuri. He was captured again while attempting to rape a woman Chandrakala Hotagi, who was working alone in a field. Her husband and his friend rescued her and handed him over to the police.
Despite all this, Psycho Shankar escaped yet again, but only this time he made a dramatic escape from the prison (Parappana Agrahara Central Jail in Bangalore). He appeared to be sick and was taken to the Jail Hospital where he plotted his escape by using a bed sheet and bamboo stick. He climbed 15ft and 30ft walls using the bedsheet and as a result, fractured his leg while jumping.
With the help of an informant, the police caught the injured Psycho Shankar again within a week.
Death
After his escapes, the security was tightened and he was placed in a 24-hour CCTV supervision with locks inaccessible to him. In February 2018, he committed suicide using a knife blade he took from the barber. He was found dead by the staff and rushed to the hospital.
Although he was undergoing treatment for depression, it's not known what made a normal man with a wife and 3 daughters to turn into a notorious serial rapist and killer. This also means that such predators come from normal families and we need to be extra careful with strangers.
Source: Times of India, New Indian Express, Financial Express, The News Minute, India Today
Photo Credit: Tech Travel Eat, Jagran, Times of India, New Indian Express, Youtube, Dangerous Women Project