Can't wait to say adios to 2020? Usher in the New Year with Therikka Vidalama, a special concert featuring a line-up of top Indian artistes in our country!
The special event, which will feature the likes of Yogi B, Rabbit Mac, Emcee Jasz, Havoc Brothers, Santesh, Siddarth, among others, showcasing their power packed performance, will premier on Jan 1, at 9pm on Astro Vinmeen HD (CH 231).
For the first time ever in an Indian production, the show will consist the usage of high-end cameras such as spidercam, and blackcam.
Artistes Shamini Shradha and Emcee Jesz each will perform their new original songs, exclusively for the Therikka Vidalama show.
Also witness Tamil rap veteran Yogi B come together with Natchatra to perform on one stage, after 13 long years, to get those nostalgic moments going.
Therikka Vidalama will take place on a grand stage erected exclusively to celebrate the togetherness of dominant local Tamil artistes of our time.
Below is the list of artistes who would be entertaining viewers in the show.
1.Havoc Brothers
2.Gowri Arumugam
3.Emcee Jesz
4.Yunohoo
5.Yogi B
6.Sri Rascol
7.Siddarthan
8.Shamini
9.Santesh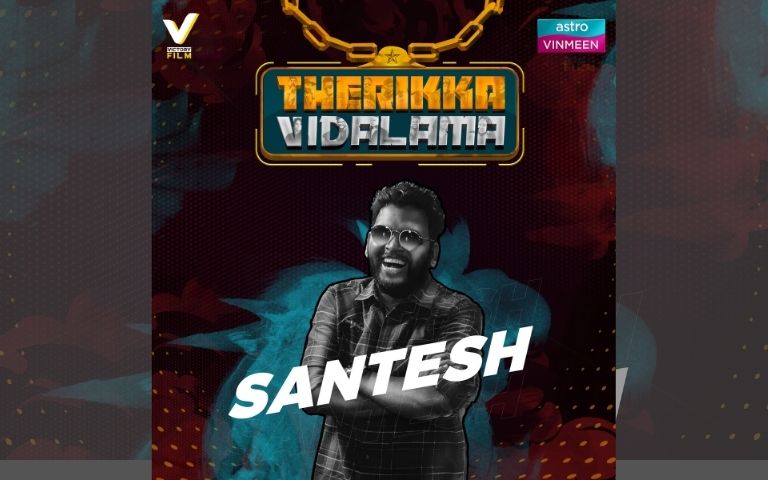 10. Rabbit Mac
11.Punitha Raja
12. Mizter N ( featuring with Yogi B)
13.Kumaresh
14. Isaac Rishi (featuring with Sri Rascol)
Don't forget to tune in to Vinmeen HD (CH 231), on Jan 1, 2021, at 9pm, to catch the highly entertaining show!