Students from six Tamil schools nationwide have won a dozen medals, including two golds, at the World Youth Invention and Innovation Award (WYIIA) 2021 held recently.
The 47 young champions, aged between 8 and 11, presented their inventions online via Zoom on August 18, and the results were announced last Saturday (Aug 21). According to R Shanmuganathan, who coached the students via the Young Scientists class, the competition was joined by 377 teams from 35 countries.
Shanmuganathan told Astro Ulagam that the two gold medals were won by SJKT Taman Melawati and SJKT Ladang Highlands, for their inventions 'My soil, my plant', and 'Toxic air detector and alert', respectively.
The 'My soil, my plant' is an invention that matches plants with the type of soil it is best cultivated on. It comprises a device, which when stuck into the soil, will list down in an app connected to it, the type of plants that can be cultivated on the soil. It is worth noting that the invention has won various international and local-level competitions previously.
"As for the silver medals, they were won by SJKT Permatang Tinggi in Penang, as well as SJKT Simpang Lima, SJKT Ladang Highlands, and SJKT Castlefield - all in Selangor," said Shanmuganathan.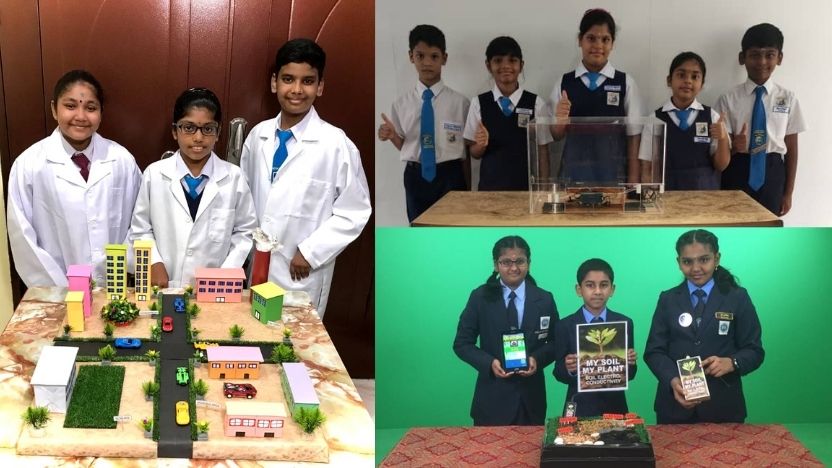 The Penang school team invented a self-boosting bio-degradable pot, while the SJKT Simpang Lima team created an organic face mask, which purifies the air the user breathes in. The team from SJKT Ladang Highlands won the medal for making a mobile rainwater harvester, while SJKT Castlefield won for coming up with a 'COVID-19 shopping mall crowd control system' which limits the number of visitors at a premise, at any given time.
Below are the list of the bronze medal winners and their inventions:
SJKT Mak Mandin - Fire lock system
SJKT Castlefield - Home light auto off
SJKT Ladang Highlands - Natural pandan cockroach repellant
SJKT Ladang Highlands - Non-alcoholic hand sanitizer
SJKT Padang Highlands - Vermi-compost bin
SJKT Permatang Tinggi - Rain detector and alert system
Kudos to the young winners on your respective victories! All the best for winning more medals in the future!