By V. Shuman
Fix the ills plaguing the country's education system first, before trying to cover up the shortcomings by introducing unnecessary subjects into the syllabus.
That is the common stance voiced by parents Astro Ulagam spoke to regarding the implementation of Khat in the Bahasa Melayu syllabus for Year Four pupils next year.
C Kevindran, 39, questioned what possible use the Jawi calligraphy can be for children.
"Are there any benefits to be gained by it (learning Khat)?
"I think the government should instead, think about adding more valuable topics and subjects which can actually enhance children's knowledge and skills.
"Basic knowledge of law, medicine or even creative thinking will also do good," said the engineer, who has a 9-year-old-son.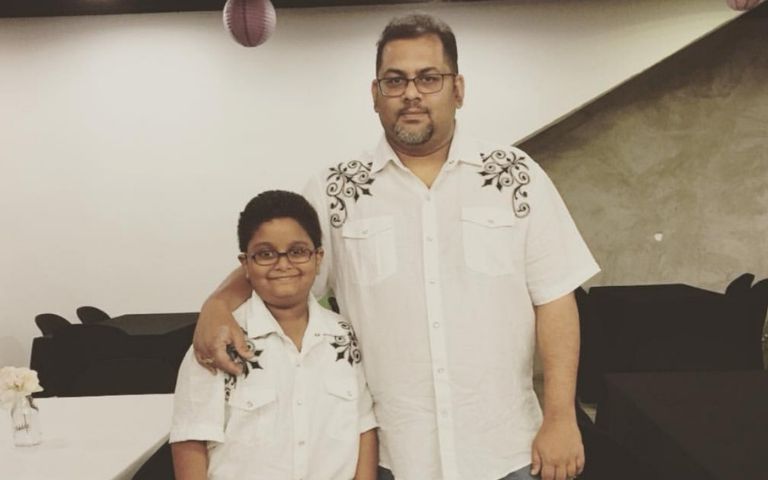 According to Melissa Jillian Au, Khat should be incorporated into Art instead of Bahasa Melayu.
"I have nothing against Khat itself, but I think there are bigger issues in the education system than something that might not be so relevant for the future of our children.
"For example, being able to converse in English, which will definitely benefit them in the future, or changing the curriculum to incorporate values and character building to curb future social issues, teaching the children to think out of the box, instead of memorizing, copying and pasting etcetera," said the 38-year-old mother of two children aged 6 and 9.
Address the bigger picture
Similar concerns were voiced by N Selvaganesh, a father of one.
He likened the Education Ministry's justification that teaching Khat will allow students to understand the Malay culture and heritage to saying that riding a bicycle can get one to the moon.
"Totally irrelevant. Instead, more focus should be given on formulating policies to address the bigger picture, of graduates' unemployability and so on," said the 36-year-old pilot.
Retired teacher M Kamala said the fact that Khat will not be tested is all the more reason it should not be implemented.
"The government must give attention and focus on the core subjects, and not confuse students by introducing new aspects once every few years," she said.
A former headmistress who refused to be identified, when asked for her comment, merely shared a sketch by satirical cartoonist Zunar, saying it summarises the whole situation.
The said sketch portrays the country's education system as a rotten cake, and khat as the icing on top.
'It's a non-issue'

A mother of two, who only wished to be identified as Nila, took a more neutral stance.
She does not see Jawi as an issue that could damage her culture, religion or beliefs, and likened it to learning Chemistry and Physics, which contributed nothing to her current job as a health instructor.
Having grown up in a predominantly Malay neighborhood, gone to a national school, listened to the Azan 5 times a day, and studied Islamic History in Form 6, she does not see how learning Jawi calligraphy can possibly sway one's faith.
"Maybe all that was in practice for so long that it became part our lives.
"I think this Khat matter is being turned into an issue by some politicians for their own mileage. I am neutral on this.
"We are all grown-ups, we must agree to disagree," said the 30-something mother of two children aged 11 and 9.
The announcement on Khat implementation has elicited much backlash from various quarters, especially non-Muslim groups.
The Malaysian Consultative Council of Buddhism, Christianity, Hinduism, Sikhism and Taoism (MCCBCHST) pointed out that Jawi had not been in the mainstream even for the Malays in the last 50 years, and that it has an Islamic identity, rather than a Malaysian one.
Chinese educationist group Dong Zong has said the move has got parents worried as to whether it is a way to convert Chinese pupils to Islam.
Education Minister Maszlee Malik has vehemently denied such claims, saying Khat is merely an art form, and that the subject will be excluded from Year Four examination and assessment.
The ministry has explained that the subject will take up six pages of the new 164-page Bahasa Malaysia Standard 4 textbook as part of language art activities, and will be introduced in all primary schools; including national schools and vernacular schools.
The introduction of the calligraphy, which was decided during the revision of curriculum (KSSR) in 2014, will involve pupils of Year 4 in 2020, Year 5 in 2021 and Year 6 in 2022. Level 1 students (Year 1–3) are excluded.
Photo source: Kevindran, Zunar Facebook, Malay Mail.